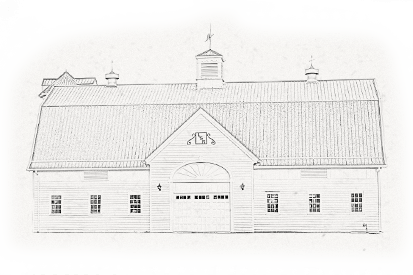 Your Premier Wedding Destination
Lone Summit Ranch is located just east of Lee's Summit, Missouri. The Ranch was established in the early 1900's and sets on 128 acres of gorgeous farmland. On the property there are many historical buildings and barns.
At Lone Summit Ranch our goal is to provide a beautiful country but elegant setting for our clients while entertaining their family and guests with a host of unique amenities.  Those amenities include indoor and outdoor weddings sites, a beautiful patio that overlooks a 15 acre lake, large reception hall with an absolutely gorgeous fireplace, private Bridal Cottage for the bride and her girls to relax and spend the day, a one of a kind Honeymoon Cottage where our couples can spend their first night as Mr. and Mrs., breathtaking green space for endless photo opportunities, and playground for the young guest and delicious food and alcohol packages.
We offer a one-of-a-kind experience for your wedding or event. Take a sneak peek at the venue and amenities available when you choose Lone Summit Ranch for your special occasion.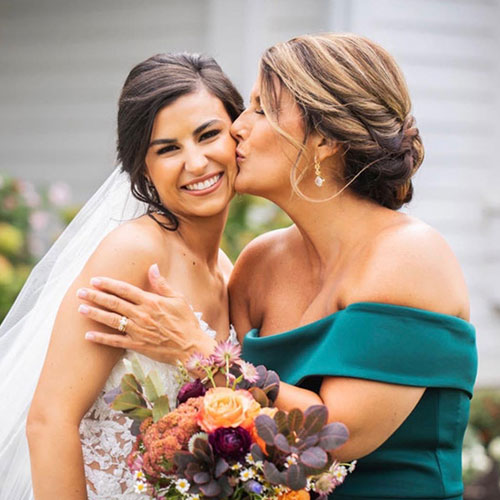 BRIDAL COTTAGE
The Bridal Cottage at Lone Summit Ranch offers a quaint and relaxing area for the Bride and her wedding party. Our Brides have access beginning at 9 AM, allowing them to sit back and relax and leave the work to us! The Cottage is so darling you may never want to leave!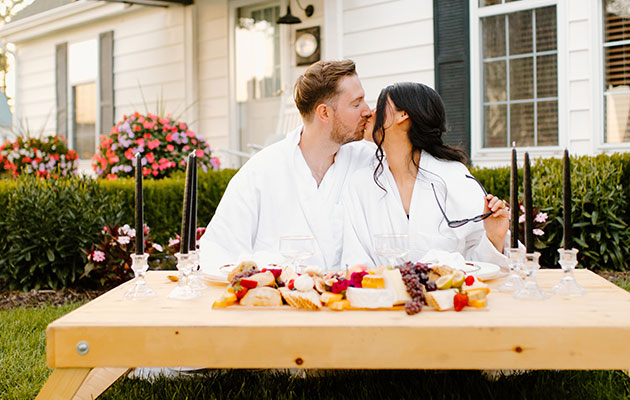 HONEYMOON COTTAGE
Spend your first night as Mr. and Mrs. at Lone Summit Ranch! Included in every package is a one-night stay in our precious and romantic Honeymoon Cottage. At the end of your magical day, you can simply walk to your room and waiting for you will be a bottle of champagne, boxed meal from your dinner, a slice of your wedding cake and coffee in the morning!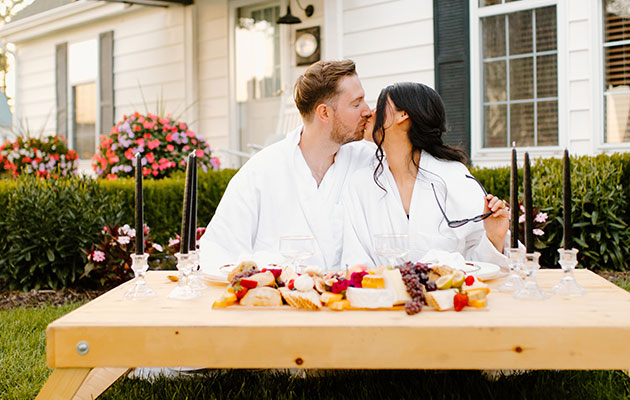 INSIDE THE VENUE
When you enter the reception hall at Lone Summit Ranch you will quickly notice that very little extra decor is needed. The building is beautifully decorated in a rustic but ELEGANT charm. The room provides adequate space for any size wedding up to 350 guests. It features a large stone fireplace with magical candles and decor, a handy bar area to serve your guest, the food buffet is already decorated with lovely items so your food is not only delicious but is presented in an upscale fashion, we let each couple share in the room set up decision so every wedding at LSR is very unique and your own style!
OUTDOOR WEDDING SITES
Lone Summit Ranch provides the most beautiful green space for any outdoor wedding. Here at Lone Summit Ranch we take great pride in our pristine manicured property. It is like nothing else you will see in the Kansas City area! As your guest walk the property through the pergolas, past the pool and into the beautiful yards they too may never want to leave. There is just something about Lone Summit Ranch and you will feel it as you enter the long estate driveway! You will be guest in our home and treated like family!